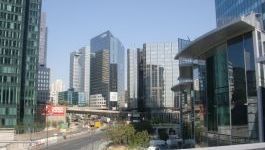 Nokia: increases high-speed broadband for Japan's EneCom.
(CercleFinance.com) - Japan's Energia Communications has deployed Nokia's G.
fast system, in combination with VDSL technology, following successful interoperability tests, the Finnish telecoms network equipment maker said on Monday.

Nokia has said that the project will enable EneCom to launch high-bandwidth consuming applications, such as 8K television service, also paving the way for speeds of up to 10Gbps.

The technology will enable the cable operator to prepare its networks for increased broadband demand during the 2020 Olympic Games in Japan.

VDSL uses copper phone lines to provide a faster internet than traditional ADSL technology.


Copyright (c) 2017 CercleFinance.com. All rights reserved.