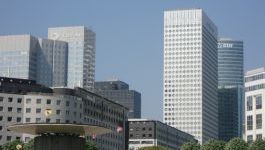 Almirall: taps AI for drug discovery programs
(CercleFinance.com) - Spanish drugmaker Almirall has forged a research collaboration agreement with French start-up company Iktos to accelerate the identification of new drug candidates.


Under the terms of the deal, Iktos will model artificial intelligence (AI) technology to design compounds for undisclosed drug discovery programs of the skin-health focused company.

Iktos' software platform automatically can design virtual novel molecules that have the characteristics of a novel drug candidate, the companies said.

Copyright (c) 2019 CercleFinance.com. All rights reserved.