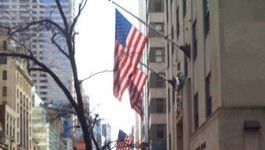 Siemens Gamesa: awarded a wind power project in Iowa
(CercleFinance.com) - Siemens Gamesa has been selected for a wind power project in Iowa, for which the Spanish-based industrial group will provide 21 turbines.


The Bilbao-based company has been chosen by US energy company MidAmerican for the Southern Hills Expansion project, which will feature SG 4.5-145 wind turbines, operating at 4.8 MW.

The deal also features a service and maintenance agreement for three and a half years.

For the record, Siemens Gamesa has already installed over 10,000 wind turbines in the US.

Copyright (c) 2019 CercleFinance.com. All rights reserved.