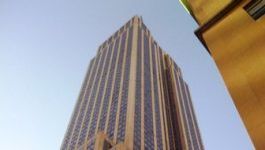 Novo Nordisk: shares rise 4% after first-quarter report
(CercleFinance.com) - Shares in Danish diabetes specialist Novo Nordisk rose more than 4 percent in early trading on Wednesday after the company reported "solid" operating profit and sales for the first quarter.


Operating profit increased by 6% in local currencies to 12.4 billion Danish kronor (c. 1.66 billion euros), reflecting the significant depreciation of the US dollar against the Danish currency.

Sales increased by 5% in local currencies to 26.9 billion Danish kronor.

For 2018, sales growth is now expected to be 3-5% measured in local currencies compared with the previous guidance of 2-5%, while operating profit is expected to grow by 2-5% compared with the previous guidance of 1-5%.

Novo shares are currently up 4.3% at 307 Danish kroner.

Copyright (c) 2018 CercleFinance.com. All rights reserved.