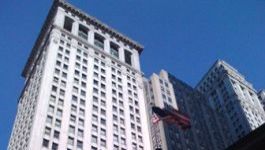 Novo Nordisk: encouraged by type-2 diabetes drug study
(CercleFinance.com) - Danish drugmaker Novo Nordisk said late on Thursday that it felt "encouraged" by results from a phase 3a trial on its oral semaglutide for treatment of adults with type-2 diabetes.


The firm said the trial achieved its primary objective by demonstrating "significant and superior improvements" in long-term blood sugar (HbA1c) for all three doses of oral semaglutide compared to placebo.

According to the company, these results confirm the oral efficacy of semaglutide that was reported in the phase 2 clinical trial in type-2 diabetes.

Novo now plans to provide data from nine remaining trials throughout this year, before filing regulatory submission in 2019.

Copyright (c) 2018 CercleFinance.com. All rights reserved.