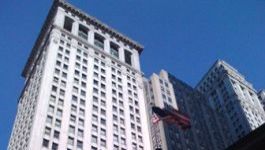 Novo Nordisk: buys back 8.6 million of own shares
(CercleFinance.com) - Denmark's Novo Nordisk said on Wednesday that it had bought back 8.
6 million of its shares last week for a total of 2.8 billion Danish kroner (380 million euros).

The buybacks are part of a programme initiated on 1 November 2017, in which the company has to repurchase B shares for an amount up to 4.8 billion Danish kroner until 30 January 2018, the drugmaker said.

These purchases themselves are part of an overall share repurchase programme of up to 17 billion kroner to be executed during a 12-month period ending next February.

With the transactions above, Novo Nordisk now owns a total of 55.5 million B shares corresponding to 2.2% of its capital.

Copyright (c) 2017 CercleFinance.com. All rights reserved.