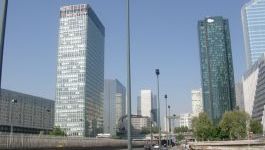 Bayer: signs license agreement with Daré Bioscience
(CercleFinance.com) - Bayer has announced signing of a license agreement with Daré Bioscience, a clinical biopharmaceutical company involved in the development of innovative products for women's health.


Bayer may market Daré's experimental contraceptive product, Ovaprene (C) in the United States, once approved by the FDA.

Bayer obtains exclusive rights to market the product in the United States after the completion of Daré's pivotal clinical trial. The license option takes effect after Bayer makes a 20 million dollar payment to Daré. Daré could receive commercial milestone payments potentially totaling 310 million dollars; as well as double-digit royalties on net sales.

Bayer is committed to increasing its organic growth through strategic collaborations, option and license agreements, the group said.


Copyright (c) 2020 CercleFinance.com. All rights reserved.