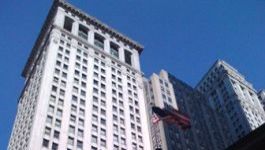 Bayer: expands women's health partnership with Evotec
(CercleFinance.com) - German drugmakers Bayer and Evotec said on Thursday that they have expanded their partnership to develop new drug candidates for the treatment of polycystic ovary syndrome, a common but often underdiagnosed disease.


Under the terms of the deal, both companies will contribute their drug targets and technology platforms to jointly develop new treatment options.

Bayer and Evotec have said that they will share responsibilities during the pre-clinical development phase, while Bayer will be responsible for commercialization.

In exchange, Evotec will receive an upfront payment of 6.5 million euros, along with 10 million euros for research over five years. In addition, the drugmaker might receive pre-clinical, clinical and sales milestone payments of potentially over 330 million euros, as well as royalties.

In 2012, Bayer and Evotec entered a five-year alliance for the development of a treatment for women with endometriosis.

Copyright (c) 2020 CercleFinance.com. All rights reserved.