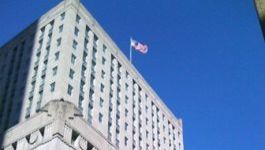 BASF: joins Suez, Eramet to recycle lithium batteries
(CercleFinance.com) - BASF will partner with France's Eramet and Suez to develop a process to recycle lithium-ion batteries, expecting "strong growth" for that market in the coming years.


The battery recycling project will receive funding of 4.7 million euros from the European Union and the three companies.

Growing market for electric vehicles will create a massive recycling need, the partners said in a statement.

Copyright (c) 2019 CercleFinance.com. All rights reserved.