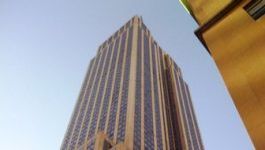 Siemens: issues debt with negative yields
(CercleFinance.com) - Siemens has issued negative-yielding debt totalling 3.
5 billion euros, highlighting the company's solid reputation on the capital markets.

Specifically, this means that investors will pay 0.315% to lend 1 billion euros to the German conglomerate on a two-year basis.

The five-year tranche of 500 million euros will offer a negative yield of 0.207%. The ten-year bond of 1 billion euros offers a yield of 0.179% while the fifteen-year tranche, which also totals 1 billion euros, has a yield of 0.55%.

The debt will be used for general corporate purposes, Siemens said.

Despite the negative yields, investor demand was very high. At around 15 billion euros, the issue volume was oversubcribed to over four times.

Siemens said the rates were its most favourable financing conditions to date.

Copyright (c) 2019 CercleFinance.com. All rights reserved.