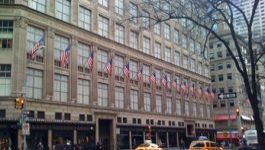 Siemens: contract for gas power station in Argentina.
(CercleFinance.com) - Siemens has been awarded the contract to expand the Genelba gas-fired power station in Argentina on behalf of local energy company Pampa Energía.


The terms of the deal were not specified.

The project, called "Genelba Plus," involves transforming the current plant, which is found in Marcos Paz, in the Buenos Aires region, into a more efficient combined cycle unit using new Siemens gas turbines.

As a result, the plant's capacity will increase from 168 megawatts to approximately 364 megawatts (MW). Siemens will work on this project jointly with its Argentinean partner Techint.

The renovated power station is scheduled to be commissioned in mid-2019.


Copyright (c) 2017 CercleFinance.com. All rights reserved.