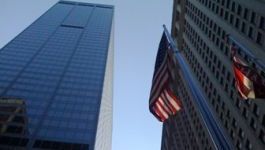 Siemens: to cut about 6,900 jobs in power generation.
(CercleFinance.com) - Siemens plans to cut about 6,900 jobs worldwide, mostly at its power and gas division, as the German company is facing "structural market changes.
"

In a statement, the Munich-based industrial giant says the power generation industry is experiencing "unprecedented" disruption, with global demand for large gas turbines (generating more than 100 megawatts) falling drastically.

A total of about 6,100 jobs will be impacted at the power and gas division (PG), Siemens said, but plans presented to employee representatives are also set to affect the power generation services (PS) and the process industries and drives (PD) units.

Roughly half of the job cuts will be in Germany over a period of several years.

Siemens, which has 3,200 job vacancies, said the goal is to transfer as many of the people affected by the restructuring measures to open positions.


Copyright (c) 2017 CercleFinance.com. All rights reserved.