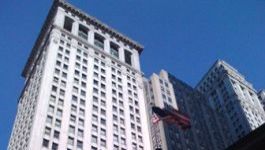 Siemens: order for two solar farms in Brazil and Pakistan.
(CercleFinance.com) - Siemens has received an order to install the electrical systems of two solar farms in Brazil and Pakistan and connect them to the grid, the German industrial conglomerate said on Tuesday.


The Turkish company Zorlu Energy Group is its client for the photovoltaic power plants plant in Bahawalpur, Pakistan, while the plant in Brazil will be operated by Quebec Engenharia.

Both plants, which have a total capacity of 140 megawatts, expected to begin their operations in early 2018.


Copyright (c) 2017 CercleFinance.com. All rights reserved.