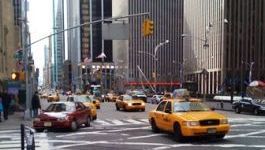 Daimler: to cut thousands of jobs by the end of 2022
(CercleFinance.com) - Daimler said on Friday that it plans to cut thousands of jobs by the end of 2022, as the German carmaker is trying to cuts costs in the middle of the biggest transformation in the auto industry's history.


Daimler will, amongst other things, use natural departures to reduce compulsory redundancies, while the possibilities for early retirement will also be expanded, the company said.

A severance program will be offered in Germany in order to reduce jobs in administration, it added.

In detail, Daimler plans to reduce staff costs by around 1.4 billion euros by the end of 2022 and, amongst other things, reduce the number of management positions worldwide by 10%.

Again with a view to reducing further staff costs, it will offer reduced weekly working hours to some employees.

Daimler said that it will extend expiring contracts for temporary workers in administration very restrictively and will also attribute fewer 40-hour contracts to permanent employees.

Copyright (c) 2019 CercleFinance.com. All rights reserved.