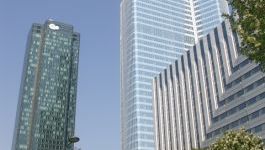 Fraport: Frankfurt passenger traffic up 7.6% last month
(CercleFinance.com) - German airport operator Fraport on Tuesday posted a 7.
6% rise in January passenger traffic at its main hub in Frankfurt, citing European traffic as the main growth driver.

In a statement, Fraport said that it has started off 2018 with strong growth, recording 4.55 million passengers last month, with European traffic up 12.6% alone.

Intercontinental traffic rose more moderately, up 2.6%.

Cargo, which includes airfreight and airmail, advanced by 1.3% at Frankfurt Airport, Fraport also said.

Copyright (c) 2018 CercleFinance.com. All rights reserved.