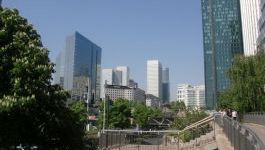 BMW Group: sells carbon joint-venture stake.
(CercleFinance.com) - German carmaker BMW Group has transferred its 49 percent stake in a carbon fiber joint-venture to carbon-based products specialist SGL Group, BMW said on Friday.


SGL Group is acquiring the group's equity investment in Germany's SGL Automotive Carbon Fibers GmbH & Co., as well as US-based SGL Automotive Carbon Fibers, together referred to as "SGL ACF."

Founded in 2009, the joint venture has been created to use carbon as a lightweight construction material in the automotive industry and to secure the supply of carbon fibers for BMW Group.

Once the deal has been completed, SGL Group will be the sole owner of SGL ACF.

BMW Group has not given any financial details about the deal, which will require regulatory approval.

Copyright (c) 2017 CercleFinance.com. All rights reserved.