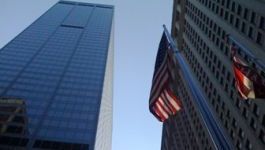 BMW Group: shares weaker after nine-month figures.
(CercleFinance.com) - BMW Group has reported revenue and earnings growth over the first nine months of the year, prompting the German carmaker to forecast new record figures for 2017.


However, in a press release issued this Tuesday, the Munich-based group also said it forecasts a "slight" increase in revenues in the automotive segment.

In comparison, to date the company was expecting a "solid" increase in revenues this year.

Simultaneously, the Ebit margin for the automotive segment in 2017 is still forecast to remain within the target range of between 8% and 10%.

Over the first nine months of 2017, Ebit rose by 1.5% to 5.86 billion euros, representing a margin of 9.1%, while revenues of the automotive segment increased by 2.3% to 64.7 billion euros.

Nevertheless, in the third quarter, automotive segment revenues fell 2.4% to 21 billion euros, with Ebit also down 4.6% at 1.75 billion euros. The segment margin came in at 8.3%.

BMW shares were 1.8% down at 88.3 euros after these results, unsurprisingly the sharpest faller on the German bluechip DAX index.

Copyright (c) 2017 CercleFinance.com. All rights reserved.