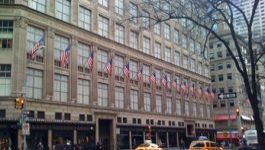 UBS: sells B2B fund distribution platform to Clearstream
(CercleFinance.com) - Alongside the publication of its quarterly results on Tuesday, UBS has announced the sale of a majority stake in its fund distribution platform Fondcenter to Clearstream.


Under the terms of the agreement, the Swiss banking giant is expected to generate an after-tax capital gain of around 600 million dollars for the sale of 51.2% of this fund distribution platform, which brings together asset management companies, fund distributors and investors alike.

Clearstream - which belongs to the Deutsche Börse group - plans to merge Fondcenter with its own fund service offering, Fund Desk, thereby creating an extensive platform present in Switzerland, Europe and Asia.

The new venture is expected to weigh over 230 billion dollars in terms of assets under management, based on a portfolio of some 75,000 investment funds and asset classes.

UBS will retain a 48.8% stake in the platform, with the possibility of selling all of its shares to Clearstream in the future.



Copyright (c) 2020 CercleFinance.com. All rights reserved.