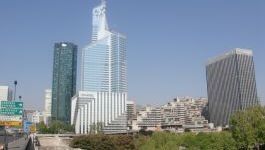 Nestlé: collaboration deal for plant-based ingredients
(CercleFinance.com) - Nestlé today announced a collaboration deal with Burcon and Merit, two specialists of high-quality plant proteins, to further accelerate the development of plant-based meat and dairy alternatives.


The partnership will see Nestlé combine its expertise in the production and commercialisation of plant-based foods and beverages with Burcon's proprietary plant protein extraction and purification technology, while also using Merit's plant protein production capabilities.

Burcon has a portfolio of patents related to composition, and manufacturing of plant-based proteins derived from pea, canola, soy, hemp, and sunflower seed.

Started in 2019, Merit provides the high quality protein ingredients and blends.

Copyright (c) 2020 CercleFinance.com. All rights reserved.