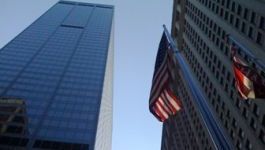 Credit Suisse: to book charge to settle New York forex case.
(CercleFinance.com) - Credit Suisse will book a pre-tax charge of approximately 135 million dollars in its fourth-quarter results after reaching a settlement with the New York Department of Financial Services (DFS) relating to the conduct of its FX rates business, the Swiss bank said on Tuesday.


In a statement, Credit Suisse said the settlement does not mean that it admits to any findings of fact in the matter, which related to its voice and electronic FX trading business between 2008 and 2015.

Credit Suisse said fourth-quarter results are scheduled for 14 February 2018.

Copyright (c) 2017 CercleFinance.com. All rights reserved.