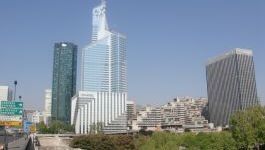 Roche: gets Canadian approval for breast cancer drug
(CercleFinance.com) - Roche on Friday said that Canadian health regulators have approved Kadcyla for the treatment of HER2-positive early breast cancer after surgery.


The approval was based on results of a phase III study which showed that Kadcyla significantly reduces the risk of residual invasive breast cancer recurrence or death from any cause by 50% compared to Herceptin, another Roche drug.

At three years, 88% of people treated with Kadcyla did not have their breast cancer return compared to 77% treated with Herceptin, the Swiss drugmaker said.

Early breast cancer is defined when a tumour is confined solely to the breast and has not spread to other organs.

Copyright (c) 2019 CercleFinance.com. All rights reserved.