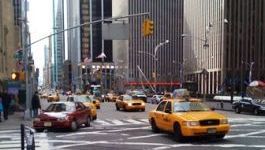 Roche: Chugai reports positive results from phase III study
(CercleFinance.com) - Roche's Chugai unit said on Friday that results from a Phase III study on its satralizumab drug in neuromyelitis optica spectrum disorder have been published in The New England Journal of Medicine online.


The results showed that satralizumab, added to baseline immunosuppressant therapy significantly, reduce the risk of relapse in patients with this autoimmune disease of the central nervous system.

In the study, only eight of 41 patients (20%) treated with satralizumab in combination with baseline immunosuppressant therapy experienced a relapse compared to 18 of 42 patients (43%) treated with placebo.

Copyright (c) 2019 CercleFinance.com. All rights reserved.