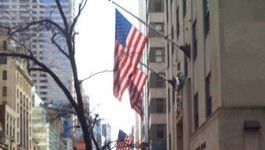 Roche: replaces head of research and early development
(CercleFinance.com) - Roche has replaced the head of its pharma research and early development unit today, as the Swiss drugmaker is building up its franchise in cancer immunotherapy and molecular targeted therapies.


John Reed, who held the position since 2013, has decided to leave the company for personal reasons, returning to the United States, Roche said.

William Pao, currently head of the oncology discovery arm, has been appointed as the unit's new head and will also become a member of the group's executive committee.

An American citizen, Pao graduated from Harvard and Yale University, before he completed his medical oncology and post-doctorate fellowship at the Memorial Sloan-Kettering Cancer Center.

Copyright (c) 2018 CercleFinance.com. All rights reserved.