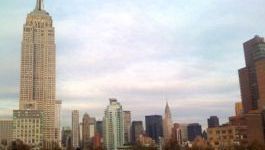 Roche: immunotherapy reduces risk of lung cancer death.
(CercleFinance.com) - Roche said a Phase III study showed immunotherapy reduced the risk of death for people with lung cancer, sending its shares slightly up in early morning trading today.


This Thursday the company announced "positive" results from the Phase III IMpower150 study on Tecentriq and Avastin plus chemotherapy in people with previously untreated advanced non-squamous non-small cell lung cancer (NSCLC).

The study showed that people who received Tecentriq and Avastin plus chemotherapy saw the risk of their disease worsening, or death, fall by 38% compared with those who received Avastin plus chemotherapy.

In a subgroup of people who had a specific biomarker (Teff WT), the immunotherapy combination reduced the risk of the disease worsening, or death, by up to 49%.

In a separate press release, the Swiss drugmaker also said that Hemlibra taken every four weeks showed a clinically meaningful control of bleeding in a phase III study in haemophilia A.

Roche shares, which are listed in Zurich, are currently up 1.2% at 250.2 Swiss francs.

Copyright (c) 2017 CercleFinance.com. All rights reserved.