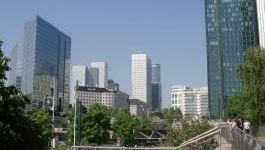 Novartis: NICE recommends gene therapy for eye disorder
(CercleFinance.com) - UK healthcare watchdog NICE has recommended Novartis' gene therapy treatment for a rare inherited eye disorder.


The guidance recommends Luxturna for people with vision loss caused by inherited retinal dystrophy from confirmed RPE65 gene mutations, and who have enough viable retinal cells.

The move means that Novartis will make the expensive treatment, costing 613,410 pounds per patient, available to the NHS at a discount.

Novartis' gene therapy is injected directly into the retina by a surgeon, introducing a healthy copy of the defective RPE65 gene into the retinal cells.

Copyright (c) 2019 CercleFinance.com. All rights reserved.