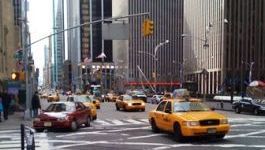 Novartis: to start new clinical trials with Science 37
(CercleFinance.com) - Novartis has formed an additional strategic alliance with Science 37, a US-based decentralized clinical trial company, to initiate up to 10 new clinical trials over the next three years.


The studies will blend virtual and traditional models, with increasing degrees of decentralization towards a mostly "site-less" model, the Swiss drugmaker said.

Decentralized trials harness digital technology to enable some or all aspects of a clinical trial to be carried out at a participant's home or local physician's office, rather than at a hospital.

Novartis was an early investor in Science 37 and has already initiated with the mobile technology firm virtual trials for cluster headaches, acne and non-alcoholic steatohepatitis (NASH).


Copyright (c) 2018 CercleFinance.com. All rights reserved.