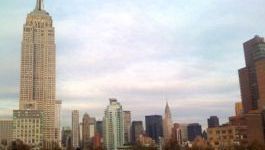 Novartis: psoriasis drug shows improvement in study
(CercleFinance.com) - Two-thirds of moderate-to-severe plaque psoriasis patients treated with Novartis' Cosentyx reported no impact of skin disease on their quality of life over five years, according to additional results from a study released late on Friday.


Novartis presented this data at the 2018 American Academy of Dermatology (AAD) Annual Meeting in San Diego.

Cosentyx has already been prescribed to over 140,000 patients worldwide since its launch.

Copyright (c) 2018 CercleFinance.com. All rights reserved.