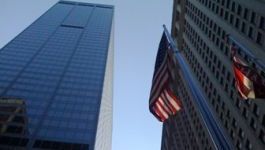 Novartis: Sandoz says data support biosimilar's profile.
(CercleFinance.com) - Sandoz, Novartis' generics division, said on Friday that new data has showed that its proposed biosimilar pegfilgrastim matched Amgen's Neulasta, a white blood cell booster that helps to reduce the risk of infection during chemotherapy.


The Phase I study, conducted in healthy volunteers, confirmed that the biosimilar matched its reference drug in terms of pharmacokinetics, pharmacodynamics, safety and immunogenicity.

The data were presented during the 2017 San Antonio Breast Cancer Symposium.

Pegfilgrastim is currently under review by the European Medicines Agency (EMA) for use in the same indication as the reference biologic.

Copyright (c) 2017 CercleFinance.com. All rights reserved.