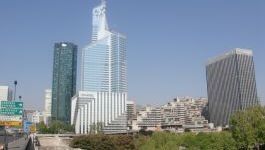 Novartis: lower relapse rate in multiple sclerosis.
(CercleFinance.com) - Children and adolescents with multiple sclerosis had an 82% lower relapse rate with Gilenya compared to interferon beta-1a, Novartis said at a medical congress last weekend.


The new data also show patients treated with Gilenya had significantly fewer new brain lesions versus those on interferon beta-1a, the Swiss biopharmaceutical company said.

Results of the phase III study, investigating the safety and efficacy of oral Gilenya in children aged 10 to 17 over a period of up to two years, have been presented yesterday at the ECTRIMS-ACTRIMS congress in Paris.



Copyright (c) 2017 CercleFinance.com. All rights reserved.