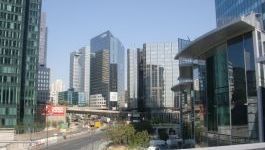 Syngenta: shares to be delisted on 8 January.
(CercleFinance.com) - Swiss agrochemical firm Syngenta will delist its shares from the SIX Swiss Exchange on Monday 8 January, the company said on Friday.


SIX Exchange Regulation, the regulatory authority for Swiss listed companies, has definitively approved of the delisting, Syngenta said.

The long-awaited process follows Syngenta's merger with Chinese peer ChemChina, which was completed last summer.

This means that Syngenta's registered shares will be last traded on Friday 5 January 2018.

Copyright (c) 2017 CercleFinance.com. All rights reserved.