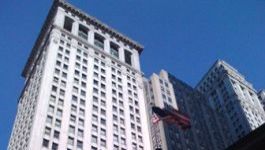 AB Inbev: stock down with worse-than-expected volumes.
(CercleFinance.com) - The AB InBev stock is down 2.
8% in Brussels today, after the brewer publishes Q3 accounts which included a 1.2% decline in organic volumes, while the consensus expected only a 0.7% drop according to Liberum.

The broker points out sales have increased by just 3.6% in organic terms, compared to average growth of 5% expected by analysts, against a backdrop of performance in North America, which was hit by the recent hurricanes and market share losses for Budweiser and Bud Light.

"However, adjusted EPS was $1.31 vs consensus of $1.28, a 2.7% beat. ABI reiterated their 2017 outlook, raised synergy targets to $3.2bn from $2.8bn," Liberum says.


Copyright (c) 2017 CercleFinance.com. All rights reserved.