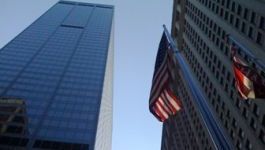 ageas: gets over 65% in bond tender offer
(CercleFinance.com) - ageas said on Tuesday that it has obtained a majority of 65.
4% of a "grandfathered" hybrid bond, enabling the Belgian insurer to proceed with the offer which it announced last month.

With the requisite consent to enable the tender offer now obtained, the holders who did not yet tender can do so until 3 January 2020, the group said.

ageas said it wants to offer an exit opportunity to investors for these deeply subordinated and low yielding "FRESH" bonds that were issued in 2002 by its Ageasfinlux unit.

Copyright (c) 2019 CercleFinance.com. All rights reserved.