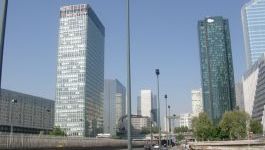 Ageas: reaches amended agreement in Fortis case
(CercleFinance.com) - Ageas said on Tuesday that it had reached an amended settlement with shareholders who sued the company over the Fortis case, with the insurer taking into consideration concerns recently expressed by the Amsterdam Court of Appeal.


The Dutch insurance group said it will submit the amended settlement proposal to the Amsterdam Court of Appeal today, with the intention to declare the settlement binding.

Under the terms of the amended agreement, all claimants will be entitled to the same basic amounts of compensation for damages.

Last June, the Amsterdam Court of Appeal expressed concerns relating to the distribution of 1.2 billion euros between so-called "non-active" claimants and "active" claimants.

As a reminder, Ageas recently added 100 million euros to the settlement amount, raising the overall budget to 1.3 billion euros.

The Fortis case originated when several shareholder groups complained there had been mismanagement at Fortis, including with respect to its communication to investors and the financial market prior to the crisis of 2008.

Ageas is the insurance unit that was left after the end of Fortis.

Copyright (c) 2017 CercleFinance.com. All rights reserved.