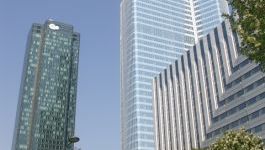 GIMV: sells Brakel to Kingspan.
(CercleFinance.com) - Gimv has announced the sale of Brakel, a specialist in natural climate control and fire safety, to Kingspan, a global leader in innovative, high-performance energy insulation and building envelope solutions.


Brakel is the leader in Benelux and the UK in high quality solutions for natural light glass constructions, ventilation systems and fire safety systems in industrial and commercial buildings.

The Belgian investment company states that over the entire holding period, the investment in Brakel has outperformed its long-term average return. No additional details will be disclosed on this transaction.


Copyright (c) 2017 CercleFinance.com. All rights reserved.