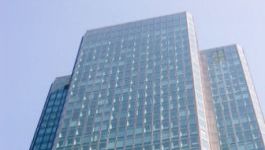 KBC: first-quarter profit beats estimates, starts buyback
(CercleFinance.com) - Belgian banking and insurance group KBC has beaten analysts' forecasts for quarterly profit on Thursday and has started a new share buyback, although this has failed to lift the share on Euronext Brussels this morning.


Net profit for the January-March period fell to 556 million euros, from 630 million euros a year ago, KBC said in a statement.

Analysts were expecting less, at 480 million euros.

The common equity ratio - a measure of a bank's financial strength or solvency - reached 15.9%, showing that the group's liquidity position remains "strong," it said.

Its cost/income ratio amounted to 55% over the quarter, in line with the figure recorded in 2017.

KBC is launching a share buyback program for the purpose of cancelling the shares, aiming at purchasing up to 2.7 million shares from 22 May until 30 September 2018, for a maximum of 220 million euros.

Copyright (c) 2018 CercleFinance.com. All rights reserved.