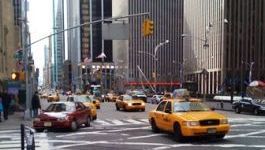 KBC: BlackRock stake now below 5% of voting rights.
(CercleFinance.com) - BlackRock has announced that its stake in KBC has crossed the reporting threshold of 5% in KBC's voting rights - first upwards and then downwards - the Belgian financial group said on Tuesday.


On 25 October, the US asset manager held 4.90% of KBC's voting rights, according to the transparency notification issued today.


Copyright (c) 2017 CercleFinance.com. All rights reserved.