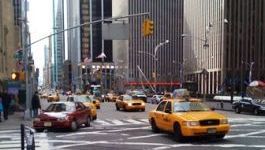 OMV: profit rises on higher prices, dividend up
(CercleFinance.com) - Austrian oil and gas group OMV will pay an increased dividend for 2017 after reporting a sharp rise in fourth-quarter profits on Wednesday.


OMV, which like its peers has benefited from higher oil prices, said its clean CCS operating result - a key measure of profitability in the sector - rose to 688 million euros in the past quarter, from 412 million euros in fourth-quarter 2016.

Clean CCS net income attributable to shareholders - or underlying net profit - jumped to 367 million euros, from 153 million euros.

Consolidated sales fell by 9% to 4.9 billion euros over the quarter, with the divestment of Turkey's OMV Petrol Ofisi more than offsetting increased volumes following a production ramp-up in Libya.

The group said it would pay a dividend of 1.50 euro per share for 2017, up 25% on the previous year.

Despite this good news, the OMV share price was down 0.1 percent at 48.1 euros in Vienna, still outperforming a STOXX Europe 600 Optimised Oil & Gas index that is currently down 0.6 percent.

Copyright (c) 2018 CercleFinance.com. All rights reserved.