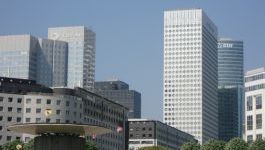 Michael Kors: FY targets raised.
(CercleFinance.com) - Michael Kors has increased its targets for 2017-18, now expecting EPS of 3.
85 dollars to 3.95 dollars, for an operating margin of about 16%, with revenues of around 4.59 billion dollars.

The luxury goods group reported Q2 EPS that is up 37% at 1.33 dollar (to end-September), beating the consensus by fifty cents.

At 1.15 billion dollars, Michael Kors' revenues increased 5.4% (+4.4% at constant exchange rates), growth was driven by sales in Europe (+9.2%) and Asia (+30.4%), while sales in North and South America stagnated (+0.9%).


Copyright (c) 2017 CercleFinance.com. All rights reserved.