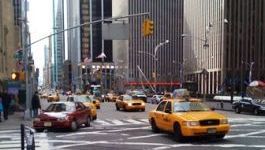 Walgreens: creates procurement center with Kroger
(CercleFinance.com) - Kroger and Walgreens have announced the creation of a procurement center called the Retail Procurement Alliance, designed to increase efficiency in purchasing, reduce costs and pool resources to support innovation.


This collaboration expands the strategic collaboration announced last year to create value for customers and shareholders of both companies, commented Gary Millerchip, Kroger's CFO.

In December 2018, both groups launched the Kroger Express concept in 13 Walgreens stores in northern Kentucky, which was later extended to 35 Walgreens stores in Knoxville, Tennessee last August.


Copyright (c) 2019 CercleFinance.com. All rights reserved.