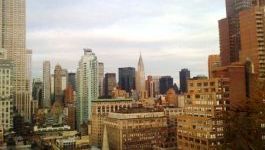 Walmart: mixed Q4 accounts
(CercleFinance.com) - The Walmart share is expected to open down on Tuesday (down over 4% in pre-market trading), in the wake of the group's publication of mixed Q4 results.


The US supermarket giant saw its EPS fall 49 cents y-o-y to 73 cents, while they reached 1.33 dollar excluding extraordinary items, against the consensus of 1.37 dollar.

However, revenues came in at 135.15 billion dollars, slightly above the 134.91 billion dollars forecast by the consensus, including a 2.6% increase in sales at constant stores in the US, after +1.8% in Q4 2016.


Copyright (c) 2018 CercleFinance.com. All rights reserved.