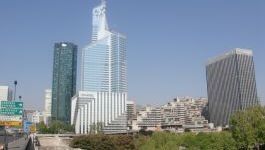 Verizon: launch of Verizon Connect
(CercleFinance.com) - Verizon has announced the launch of Verizon Connect, which marks the complete integration of Verizon's Connected Vehicle business with two recently acquired mobile workforce management and fleet management companies under one unified brand.


With over 5 billion dollars in investments, it offers customers a unique approach to software solutions and connected vehicle services that help enhance security, productivity and efficiency.

Its range of solutions and services includes global mobile team and fleet management platforms, embedded OEM hardware and Hum by Verizon, along with a connected vehicle device.


Copyright (c) 2018 CercleFinance.com. All rights reserved.