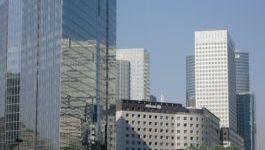 UPS: UPS Worldwide Express service extended
(CercleFinance.com) - UPS has expanded its UPS Worldwide Express service to 124 countries and territories.
This development enables a faster delivery option in many more areas.

The group has extended its service in 57 countries and territories, including Brazil, India and South Korea. Five new countries enjoy UPS Worldwide Express service, including Bangladesh and Madagascar.

UPS now covers more countries and territories than any other carrier with express deliveries before midday, it said.

Copyright (c) 2018 CercleFinance.com. All rights reserved.