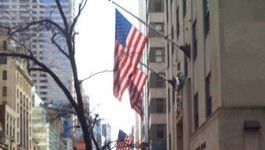 Uber: completes acquisition in the Middle East
(CercleFinance.com) - Uber on Friday said it has completed the previously announced acquisition of Careem, a pioneer of ride-hailing in the Middle East, for 3.
1 billion dollars.

Careem has now become a wholly-owned subsidiary of Uber, in a deal that should provide an "opportunity to expand the variety and reliability of services offered through their applications" according to the two groups.

Founded in 2012, Careem operates in 120 cities across 15 countries, including Egypt, Jordan, Saudi Arabia, and the United Arab Emirates.

Uber, which started in 2010, boasts for its part more than 15 billion trips.

Copyright (c) 2020 CercleFinance.com. All rights reserved.