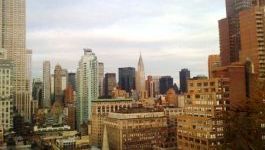 Teva: raises annual EPS target
(CercleFinance.com) - Following outstanding first-quarter results, before Wall Street opened on Thursday Teva announced that it is raising its EPS target range for 2018.


The Israeli pharmaceutical group is now looking for adjusted EPS of between 2.4 dollars and 2.65 dollars, compared to 2.25 dollars to 2.5 dollars previously considered.

At the end of Q1 2018, the group generated EPS of 1.03 dollar, up 46 cents from last year. Excluding extraordinary items, EPS reached 94 cents, well above the consensus of 66 cents.

In addition, revenues fell by less than expected, down from 5.65 billion dollars to just under 5.07 billion dollars, while the consensus was expecting 4.81 billion dollars.



Copyright (c) 2018 CercleFinance.com. All rights reserved.