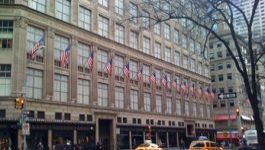 Teva: share dives after profit warning.
(CercleFinance.com) - A dismal year is continuing for Teva, whose share has collapsed 18.
8% on Thursday, shortly over an hour after the New York stockmarket opened.

In addition to quarterly results that are slightly below expectations, the Israeli pharmaceutical company has been hammered by the market for cutting its annual forecasts, now expecting EPS in a range of 3.77 dollars to 3.87 dollars, compared to a range of 4.3 dollars to 4.5 dollars expected previously.

Teva is also less confident regarding its business, now expecting total turnover of between 22 billion and 22.3 billion dollars, against 22.8 billion to 23.2 billion dollars previously expected.

This was a major profit warning, after the group published disappointing Q3 results. While EPS has risen by 17 cents in a year, adjusted EPS reached 1 dollar, 4 cents less than the consensus.


Copyright (c) 2017 CercleFinance.com. All rights reserved.