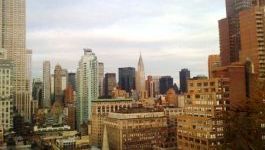 Tesla: delivers first China-made Model 3
(CercleFinance.com) - US electric vehicle maker Tesla on Monday started delivering the first China-made Model 3 built at its Gigafactory 3 plant in Shanghai.


The 15 customers who received their Model 3s first are Tesla employees, Tesla China said on its Twitter feed.

Looking ahead, the Tesla story and the group's future growth seem to be heavily depending on China, which is why the Giga 3 ramp and demand in the region will be watched closely by investors.

"The flagship Shanghai Giga 3 build out is ahead of schedule and remains the fuel in the engine for the overall China bull thesis, which combined with healthy underlying consumer demand in this key region should be a growth catalyst for 2020 and beyond," Wedbush Securities wrote in a recent research note.

"If Tesla is able to sustain this level of profitability and demand going forward, especially in Europe and China, then the stock (...) will open up a new chapter of growth and multiple expansion in our opinion," the brokerage firm said.

According to Wedbush, 2020 represents a pivotal year for Tesla, as this will be the year the bulls have been waiting for with China coming on board and Musk's vision starting to take hold.

Despite this good news, the Tesla share lost 2.5% in early morning trading in New York. The stock, however, had gained more than 6% last week.

Copyright (c) 2019 CercleFinance.com. All rights reserved.