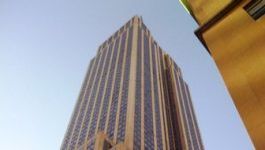 Tesla: UPS pre-orders 125 electric trucks.
(CercleFinance.com) - UPS said on Tuesday that it has pre-ordered 125 Tesla electric trucks as the US courier company attempts to reduce its greenhouse gas emissions by 12% by 2025.


Tesla's "semi tractor" has up to 500 miles range on a single charge, an "unparalleled" cabin experience for drivers, with enhanced on-road safety with Tesla's driver-assistance features having been found to reduce crash rates by 40%, UPS said.

Tesla expects to start producing the vehicles in 2019 and UPS will be one of the first companies to use the vehicles.


Copyright (c) 2017 CercleFinance.com. All rights reserved.