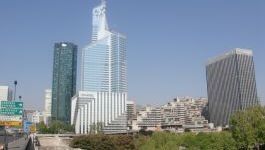 Target: no major surprises in Q4
(CercleFinance.com) - Published on Tuesday before Wall Street opened, Target's Q4 results included EPS of 2.
02 dollars, against 1.45 dollar a year earlier.

On an adjusted basis, the American retail giant's EPS came to 1.37 dollar, in line with the consensus.

Meanwhile, revenues rose from 20.69 billion in 2016 to 22.77 billion dollars in 2017, against 22.54 billion predicted by the consensus. In particular, sales rose by 3.6% at constant stores, while the market was expecting 3.1% growth.

Target expects EPS of between 1.25 dollar and 1.45 dollar this quarter and 5.15 dollars to 5.45 dollars by end-2018. Meanwhile, the consensus respectively expects 1.4 dollar and 5.21 dollars.


Copyright (c) 2018 CercleFinance.com. All rights reserved.