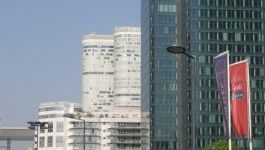 Starbucks: 1 billion dollar raised through two tranches.
(CercleFinance.com) - Starbucks has raised 1 billion dollars in senior notes through two tranches, in a move to finance the company's ongoing share repurchase program and dividend payments, the coffee chain said on Wednesday.


The Seattle-based group has closed an underwritten public offering of 500 million dollars of 2.200% senior notes due in 2020 and 500 million dollars of 3.750% senior notes due in 2047.

The company plans to use the net proceeds for general corporate purposes, including repurchases of common stock and dividend payments.

Copyright (c) 2017 CercleFinance.com. All rights reserved.