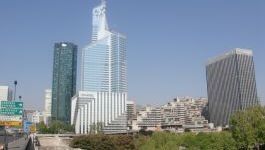 Southwest Airlines: announces bonus and investments
(CercleFinance.com) - Southwest Airlines has announced measures resulting from the reduction of the maximum corporate tax rate (from 35% to 21%) that has been adopted by Congress.


The Dallas-based American airline will award a bonus to its employees and will announce orders for new aircraft.

First, the group has announced that a bonus of 1,000 dollars will be paid to each of its employees on 8 January. According to the latest annual report available, Southwest had approximately 53,500 full-time positions as of 31 December 2016.

Then Southwest has donated an additional five million dollars to charity.

Finally, the group has exercised an option to purchase 40 Boeing 737 MAX 8 planes, which will be spread over 2019 (15 orders) and 2020 (25 orders). At the same time, orders for 23 Boeing 737 MAX 7s have been shifted in time. The group is maintaining its target for growth in capacity for 2018.

Copyright (c) 2018 CercleFinance.com. All rights reserved.